Q&A: Norma Now and Life By The Southside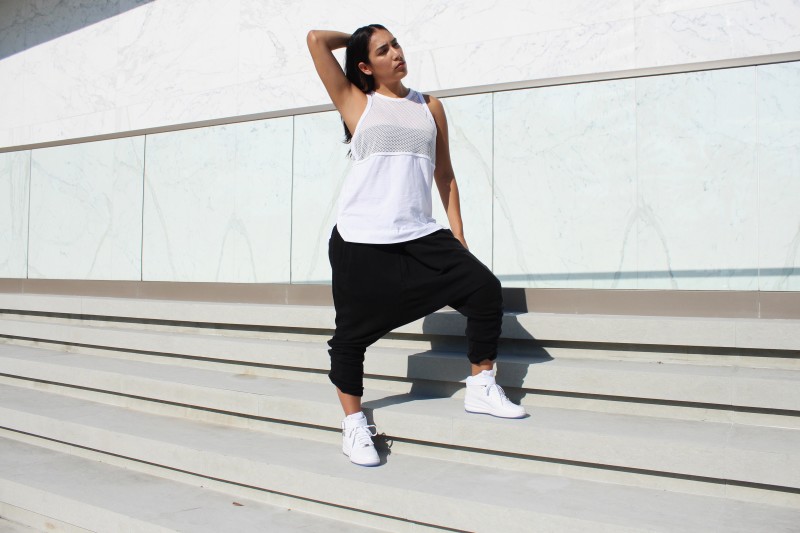 Norma's name just kept popping up on my timeline and my sister had mentioned that she had a pretty cool website. Since I was visiting my sister in Miami, I figured I'd reach out to her to try to meet up with her. She was busy packing up for a trip to L.A. and wasn't able to met up with me for a in person interview. I sure wasn't surprised. Movers and shakers can't stay still. Norma is a Miami native and a key point to the Miami urban lifestyle scene. Read my Q&A with the passionate lady herself.
How did you get into blogging or curating? What made you want to start your own site?
Initially, my partner Aja and I wanted to curate an outlet to share all the crazy things we were experiencing in Miami at that time. Now, with the creation of my own brand and site, I just wanted to share my own personal experiences as an individual and all the amazing friends, places, and things I'm able to see, do, and hopefully inspire some of my peers to do the same. I'm really growing into my own and want to see where I go as Norma :)
Let's say I have 24 hours in Miami, where would you take me or what would you want me to experience?
We'd have to hit the corny spots first! Calle Ocho, the Cuban hub of culture in Miami. Of course eat authentic Cuban food at La Carreta. Then we'd go to Wet Willies and grab a slushy,yummy frozen drink! Ah, make a stop at the beach for a tan. Then maybe go to the other side of the bridge and visit the flea market. You have to see the cultural divide, its amazing. Other than that, Downtown for a great locals party that I host PEACHFUZZ. That's ideally my perfect day, haha.
What's a part of Miami that you wish was highlighted more as a whole? 
The "real" Miami, the mainland. Tired of South Beach, I think all real "Miamians" are. I'd say Hialeah. Thats real Miami. Every one speaks Spanish to the point that if you only know English, your going to get frustrated, at least I do. People need to see the locals, the real personalities, the real clubs, the real-ness in the mists of the facade.
Who's a Miami artist that you're really diggin' and why? 
On an art-side: I love Brian Butler. His fun and detailed doodles bring a smile to any picture he brings to life. Also, I love Jessy Nite. She does amazing pop-art style typography and graphics. Then on a more serious note Jason Seife does great religious inspired media and paintings. Too much great people in Miami to name! 
Brian Butler/Via Upperhandart.com
Jessy Nite/Via Jessynite.com
Music: Steven A Clark. He's an actual friend and he's a talented artist. He's our next superstar. Amazing voice and look - you should give his project a listen here. Then young samurai, Denzel Curry plus our other talented acts such as Phresh James, J.NICS, Prez P...too much once again to name!
What's Trap Paradise and how did it begin?
Trap Paradise was us putting into physical form what was (and is) popular at the time. Trap music, raw energy and fun, and interacting with underground rising rappers and DJs. Putting all the personalities, tastemakers, creators, and imaginative people in one room makes magic and we're lucky enough to be able to make it come true. We've had Mannie Fresh, Juvenile.
Outside of blogging and events, who is Norma?
I'm really just trying to make my family proud. That's the essence of it all. I just want to do cool things, meet cool people, keep true to myself, be real, and make some money while at it.
What's your most meaningful accomplishment?
Seeing a line spanning a city block filled of people that I don't even know. Having others believe in something that was an idea in our minds. The people believe, and that's worth more then any green piece of paper.
What do you think would be the hardest thing for you to give up? Why would it be hard to lose?
My freedom. I'm really independent in the sense that when I want to be alone I need to get away. I take my car everywhere to not be left in the hands of others. I need to roam, I need to be free.
If you could chose the spirit of someone to always walk next to you who would it be and why? 
My sister. She is my best friend and my everything! She's my conscious.
Where do you want to be in the next 5 years? 
Working and consulting Fortune 500 businesses on what the trends are, how to get through to the current generation, and organizing events and marketing for anyone who wants to see their dreams come to fruition!
---
Norma is the co-founder of 2DopeBitches.com, host for Miami's Peachfuzz, Trap Paradise and The Best Day Ever pool parties. Follow her on twitter @Norma_Now and check out her site NormaNow.com