Ibeyi: Afro-Cuban Culture, Multiculturalism, and Yoruba Soul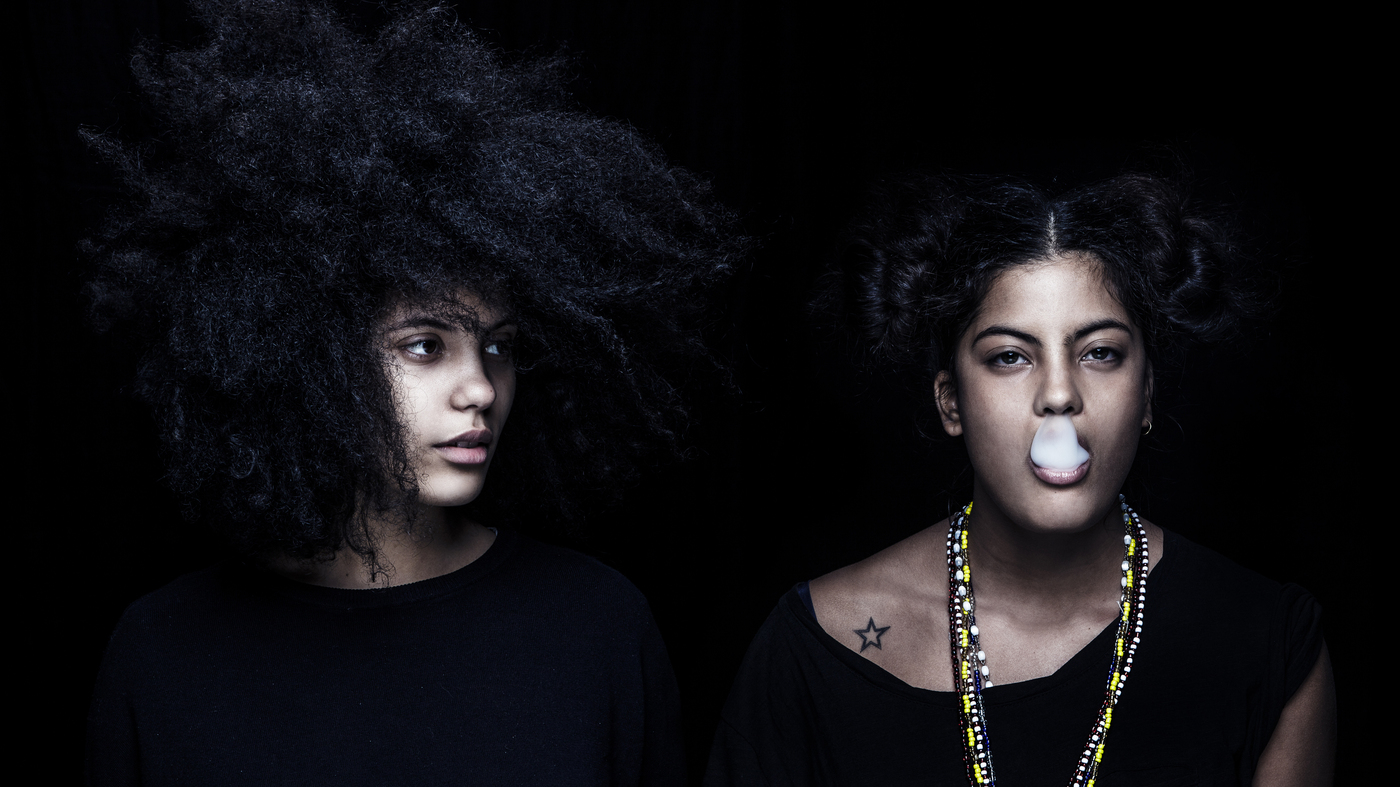 Photo by Falvien Prioreau Earlier this month while I was in the Dominican Republic, Janelbs M Rmrz and I thought of the point where Yemaya and Oshun meet, where our conquered rivers meet the Caribbean Sea. This was a unintentional theme throughout our 5-day trip, as we had no idea that my friends apartment where we were staying at was right by the river in San Pedro de Macoris. On our third day there, without planning it, we were surprised and taken to a manantial (natural spring) in La Romana, near these two meeting points: the river and the sea. There we whispered "I will come to your river", the lyrics of Ibeyi's debut single as we reflected on what our ancestors thought of this place and what Ibeyi would do if they were here. Here I was bathing in caribbean holy water, water used to worship Yoruban gods, santos and spirits. Here I was calling on the energies of Yemaya and Oshun to cleanse me, to heal me as Ibeyi's "River" calls. These sisters have a message that those open to the beautiful Afro-Caribbean Yoruban history will understand. With every interview and every play on Spotify I'm reminded of beautiful Yoruban sacred chants. Get to know the sisters in Mass Appeals interview below. We hope to one day get to know the sisters ourselves. Wemile Oshun. 
Most resonantly in old-school Fania classic salsa songs from decades past—think Hector Lavoe's "Aguanile," Ray Barretto's "El Hijo de Obatalá," and Celia Cruz's "Las Siete Potencias," to name a sliver—this week's Swankers pay homage to Afro-Cuban tradition, though with a fresh twist. French-Cuban twins Naomi and Lisa-Kaínde Díaz, better known asIbeyi, use sacred Yoruba chants in their ethereal songs, making them accessible to younger generations. The daughters of late-Cuban percussionist Angá Díaz of Buena Vista Social Club, Ibeyi invoke their father's spirit both on-stage and in the studio. Naomi plays the cajón and the batás while Lisa-Kaínde plays the piano. Spirituality radiates from their debut album,Ibeyi, which dropped in February, and the masses have been enchanted ever since. Before their SummerStage performance next month, we spoke to Ibeyi about Afro-Cuban culture, multiculturalism, and natural hair as a political statement.
Mass Appeal: How have things changed for you two since you dropped Ibeyi? It feels like just a few short months back, you were mostly under the radar, at least in the U.S., but now you've taken the world by storm.
Ibeyi: Our lives are changing. We are playing and learning a lot, and it's amazing to see how fast everything goes. Just a year ago, we were recording the album. 
As performers, how have you grown since the XL showcase, which was also your first performance ever?
We are still two on stage, but during the XL convention we played only acoustic. Today, we've added an MPC and an MPK on top of the piano, the cajon and the batá drums. Hopefully, we are getting better, but we still have a lot to learn.
Every time I pass by my mother's own Ibeyi, I think of you ladies. Like her, your father was an initiated Yoruba priest. What was the most significant lesson he passed onto you before his transition?
He always used to say, "Listen to the elders" and "Pa'lante," meaning "[keep] mov[ing] forward."
Although he passed when you were younger, is your music-making a way of invoking him? Do you ever feel his presence in the studio or on stage with you?
Recording this album was a way to connect with him. We feel his presence every day. He is here, smiling and looking at us, and we hope he's proud.
What inspired you to take the traditional sound of this Afro-Cuban religion and fuse it in a way to make it accessible to our generation and other mainstream audiences?
We never thought about it—it came naturally. We are a mix of cultures, growing up between Afro-Cuban and French cultures. Our music simply reflects what we are.
What is it about Yoruba music that lends itself to be re-imagined generation after generation and across genres?
Yes, there's something magical about Yoruba chants. We think everybody can connect with them. Like blues, like Negro spirituals, like Sufi chants, like all trance music: Yoruba music causes very profound vibrations of the heart.
Considering how the West stereotypes most African religions as "dark magic," were you at all timid when deciding to use Ibeyi as your stage name and sing in Lucumí?
When we realized that our album was going to be heard by all kinds of audiences, we were a little bit afraid. We wanted people that didn't know any Yoruba music to feel the beauty of it and the people who knew/know all about it to accept that we are not traditional singers either. 
Some people believe that DNA has memory. What do you carry today of your ancestral past?
We carry this legacy: all Afro-Cubans. That's where we all come from: Benin, Nigeria, the ancient kingdom of Dahomey. We are not specialists, we just love singing Yoruba songs…every night, thinking about all the women and men who have sang those chants for centuries. Choosing "Ibeyi" as the band's name was obvious: we are twins, we are part Cuban, we sing in Yoruba, our parents are initiated…we are Ibeyi.
I love that you rock your natural hair. Is keeping it curly a political statement?
Lisa: I don't know if it's political but it took me a long time to accept my hair. Today, I'm happy with the hair that I have and I don't want to hide it anymore.
Americans are obsessed with colorism. Are the French? And by the way, how do you self-identify when people ask you what you are?
We are French and Cuban. We are as French as Cuban, as Black as white. We've heard as much Nina Simone as we've heard Mozart. Why should we always separate humanity? Being a mix of cultures and colors helps to be more tolerant and less fearful of others.
As you've experienced it, how does it differ, if any way at all, being a woman of color in Paris as opposed to here? Do you see any similarities?
In France, historically there's less tension between Blacks and whites.  We were really impressed to see the separation of the different communities in the U.S.: Blacks, whites, Latinos, Asians… Today, in France and in Europe in general, tension is more about religion than color. It's scary to see that in 2015, human beings still don't see that we're all the same despite of our cultural, color, or religion differences.
Who or what inspires you?
Life is our biggest inspiration. Love and art are very inspiring too. Nina Simone, Jay Electronica, Frida Kahlo, Auguste Rodin, [Sir Francis] Bacon, John Cassavetes, John Baudelaire, clearly Yoruba chants, and Manuel Mendive to name a few.
---
For all things Ibeyi visit http://www.ibeyi.fr/
Photo by Taea Thale