Chin To The Clouds — A Girl Boss Affirmation by @ItsTracyG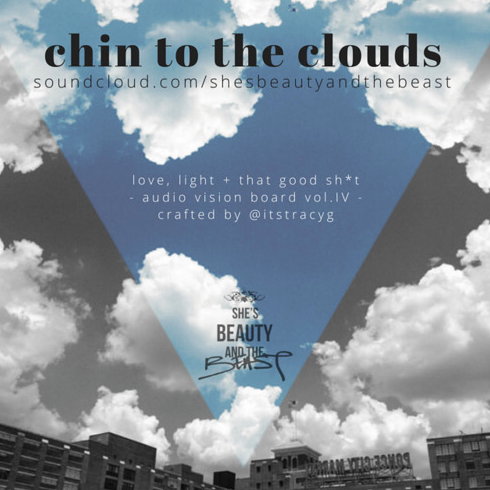 Sometimes you need to hear the motivation you've been trying to tell yourself from another source. You may find yourself lost in your own mind, requiring someone else to dissect and clarify your thoughts on your behalf. What better source is there than the on-air edutainer, motivator, boundless soul and savvy mystic -- Tracy G.
Tracy G.'s ability to ignite gripping thoughts in the mind of a young woman in a relatable, creative way will give your day the push of positivity and optimism it needs. This week's Audio Vision Board is titled "Chin To The Clouds", covering the topics of hope, fate, perspective, and acceptance. Take a moment to collect yourself, shut out your worries of the world and press play. You'll be happy you did.
[embed]http://soundcloud.com/shesbeautyandthebeast/chin-to-the-clouds[/embed]
#ShesBeautyAndTheBeast, an audio-based passion project, is targeted towards "multi-faceted, bold ass young souls interested in upgrading themselves in the realms of self love, sanity, spirituality, sensuality, and overall bomb success. Good vibes for dope women."
Want more from this #FearlessGal? Check out more Audio Vision Boards just like this one at www.shesbeautyandthebeast.com/audiovisionboards