The Top 5 Meditation Apps for The #FearlessGal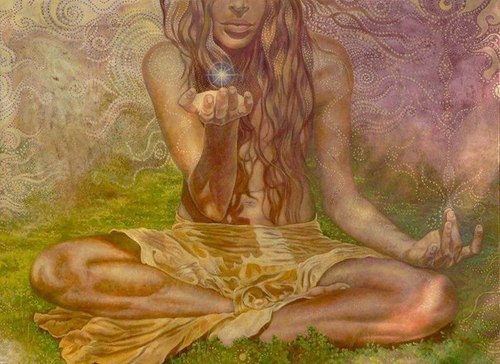 Meditation has become really popular among millennials. Perhaps the shift is a reflection of the balance that our generation is seeking, or rather that our generation is simply WOKE. It excites me to see younger people get into this practice. Over the last three years, meditation has been a way for me to get to know more about myself and a way for me to challenge my mind. It's hard to sit still and NOT think. If you are looking to get into meditation, or want to learn more about the mental practice, see our list of the best meditation apps as ranked by iTunes and recommended by Dr. Emma Seppala. 
I actually can't wait to use this app at our next sister circle. It's super comprehensive and has already gained the likes of celebrities like Hollywood actor Harry Cook.  Sattva offers free guided meditations & chants, a meditation timer, a heart rate monitor (to track your heart rate before and after sessions), a mood tracker (to track your state of mind before and after sessions), a insights engine  (to demonstrate how meditation is improving your life) among other things.
Calm is an all around relaxation app that includes guided meditations, nature scenes, meditation music. Their 7 Days of Calm program is a great start for beginners. The app also features 50 premium guided meditations for focus, creativity, energy, confidence, sleep and much more.
The best intro to meditation app. Hand down. Headspace's 10 minutes a day mindfulness program features progress reports, a buddy system, reminders and rewards. Become a meditation pro in no time.
If your stress is at an all time high, this app will help you find inner peace. It features guided meditations, as well as a store with meditations by some of the world's leading meditation teacher like Eckhart Tolle, Jack Kornfield, and Pema  Chodron.
This app will help with any of your personal goals. Be it productivity or working through your emotions. The app provides its users with a timer, a tracker and situation specific meditations like for when you are commuting. Meditation on the train just got easier.