Earth Porn Is For Virgins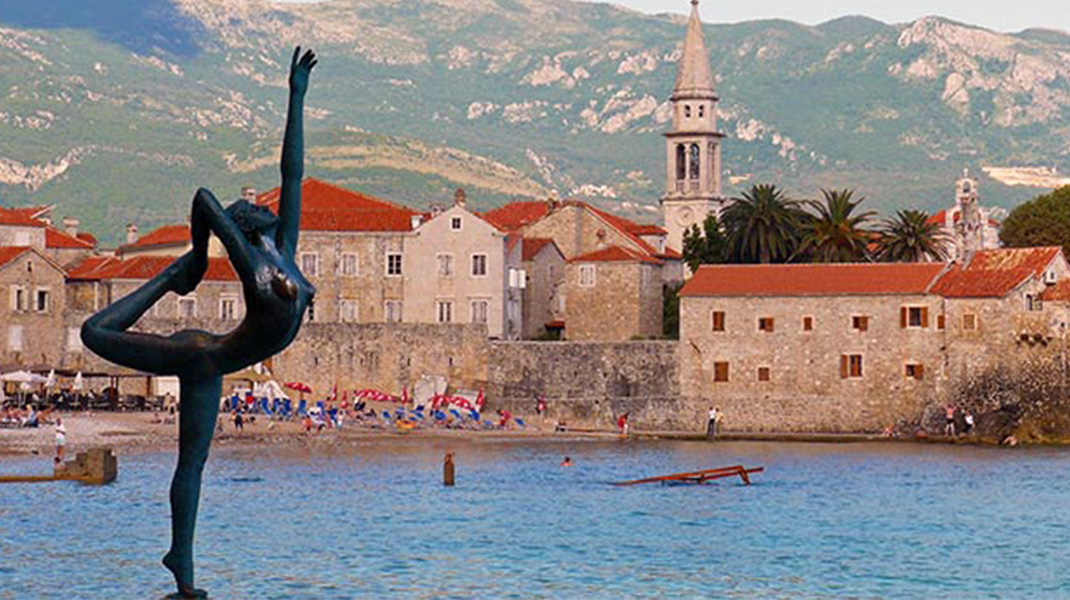 Studies show that happiness from experience last longer and is truer than the happiness that comes from material desires. By experiencing what the world has to offer you can fortify your Root chakra and your well deserved place on this earth.
The red root chakra is the first chakra and is located at the base of the spine. It is the root of your being and establishes the deepest connections with your physical body, your environment and the Earth.
I arrived to the airport at 8pm. The first flight was an eight hour flight to Frankfurt, Germany. Then a four hour layover before a two hour flight to Dubrovnik, Croatia. Just landing I already felt the difference in cultures. Add this to the six hour time difference and I was in another world altogether. After I landed, a 45 minute drive to Herceg Novi awaited me. The driver rode on both sides of the road that seemed to be built on a gigantic mountain. The taxi driver was calm yet energized at the same time with a dash of zero fucks given. I would soon find that this party-like-James-Bond attitude is just a way of life when you live by the Adriatic Sea.
                  On this trip I wore the protective twist hairstyle The go to style for curly hair girls on the go
On the first day we took a boat ride around the Bay of Kotor and other small islands. This was an all-day boat ride. There were a total of six of us on the boat not including a beautiful dog that roamed freely through the boat. From my European experience in Germany, Amsterdam, Spain and now Montenegro, dogs are rarely on leashes. I find that the dogs in Europe are also smarter. This alone teaches me that when you fully trust a living thing with love and honesty it always proves you right in placing that trust on to it.  On the boat we ate Ate mladi sir (young cheese) and prosciutto with red wine.
                                 Let's fortify our Root chakra and our well deserved place on this earth.
At night we visited Stari grad, Herceg Novi also known by the locals as 'The Old City.' There we ate by the sea every night and were surrounded by castles as well as the occasional cats and dogs which would follow us from time to time.
In the old city for 3 euros you can watch a movie on top of a castle. Once inside you can get a beer and popcorn for 5 euros. It is beautiful to watch a movie and see the full moon above you and the sea to your side. Cinema Forte Mare Fortress in Herceg Novi, Montenegro is known for being one of the most beautiful and unique movie theaters in the world.
We then took an hour drive to Dubrovnik, Croatia. If you watch Game of Thrones this is where Kings Landing the home of the Lannister's is filmed. What we don't see much in the show are the beautiful beaches in Croatia. One beach in particular is on a nearby island called Lokum. There are different sections to this beach. One section was purely for cliff jumping and sun bathing on a desert-like flat mountainous rock and another was a small magical lake.
Once back to Montenegro we discovered a beach in Dobrec you can only reach by boat. This is common by the Adriatic Sea where you are surrounded by small islands and isolated coves on the mountains.
We spent one evening on top of a mountain full of picnic tables and candlelight eating home cooked meals overlooking the entire city and the blue moon.
By day we visited different beaches with the occasional coffee break and dessert consisting mostly of Pita od visanja (sour cherry pie). Sour cherries can only be found around that region. By night we had our fun on the town and ate fresh sea food by the Adriatic Sea.
Trust me, I never wanted to leave. The way back was longer due to the earth's rotation. It can take up to 20 hours just to get back home depending on layovers which are to be expected. But it is all worth it. The trip back brought me to some realizations. But that's another story altogether.
Seeing the world shapes how we see each other and ourselves. You never come back the same after a trip away from home. Something inside you changes for the better. This is a major reason why we should all travel.
Earth porn is for virgins, let's stop fantasizing to earth porn and  poppin' bottles when we could be putting some savings down to travel. Let's fortify our Root chakra and our well deserved place on this earth.
_______________________________________________________________________________________
Follow more of Ana J. online at www.quartervida.com/ Instagram: @quartervida  Twitter: @quartervida