@TatiannaTarot's July Tarotscopes Are Here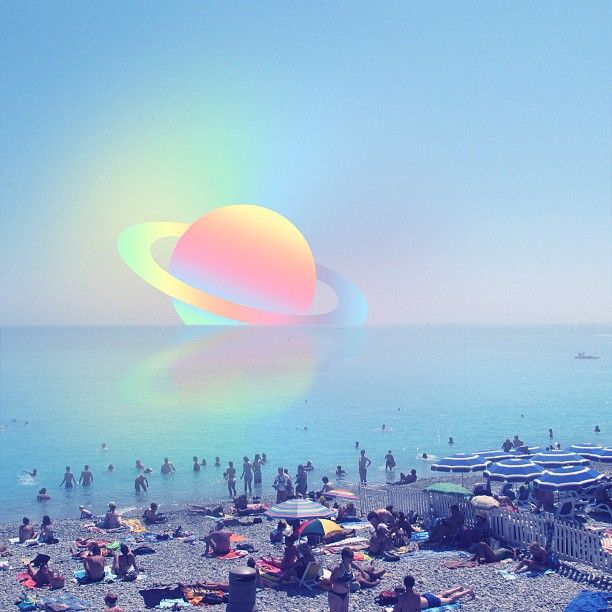 July's Theme
The Wheel of Fortune + The Fool + Page of Pentacles
You just never know what to expect in the month of July, it will be fluctuating just as much as June did, but rest assure that the results gained from July are positive, encouraging and liberating in many ways. Here we have the light after the storm, the illumination of many Karmic dilemmas that we have been dealing with. The problems that need to be resolved will be presented as clear as day. Karma is the result of past and present energetic actions that we choose to exude either consciously or subconsciously. Much of this has been kept hidden from our understanding and the past month has revealed to us that which we are still "struggling" with or learning to heal in some way. We have emerged much more certain of who we truly are and the direction that we desire to choose now with this information at hand. Our "masks" are peeled off and there is nothing left to hide or keep shelter from our loved ones and most importantly, from ourselves. The Wheel of Fortune is the result of truly integrating the lessons that our karmic patterns (be that positive or negative) have to offer and what others have taught us through their own challenges and struggles as well. If you are operating intelligently, you will take notes on that which is transpiring around you, so that you don't repeat the same mistakes yourself. July brings clarity through chaos; it will alarm us that we must accept the bad with the good and sometimes great disturbance lends to peace. This is a turning point in all of our lives that causes us to question our relationships with life itself and the cycles that we lead. There is much mysticism in the air, spirits are alive, walking along with you and you feel in tune with your sense of service and ultimate purpose in the world. Things can shift in an instant. You could just literally manifest anything out of thin air, or just have such strong synchronicity matches that it startles you to some extent. There is no such thing as a coincidence; living life without blinds enables you to understand the fundamentals of how you have been operating prior to now. The Fool is a fresh beginning, not certain of the end result but trusting in the daily steps of life to lead you directly to where you need to go. There is no need to consult external forces; you are the most reliable source. The Fool inherently knows this, taking the leap of faith and leading himself through instinct and connection with self. There is unlimited potential when you see how you are interconnected with all things, and there is a sense of being more responsible with your power as a result of this realization. You may be feeling the need to release and surrender to what is, allowing the day to unfold revealing what it is you most need to know and do at that time. This is not about overburdening yourself with plans or anticipating the worse, but becoming so light that you are malleable to the cosmic forces allowing you to be their vessel for divine work. Here you are presented with a serious opportunity to make some great changes in your life; it may seem as if you are starting from the very beginning but bear in mind that this is a new level of energy you are operating on, so the rewards are much more pleasurable. The Page of Pentacles seeks to build new success on his own terms, there is a new understanding of what victory and success means to you. It is time to act on that, instead of brewing in your own head. Research and education may be involved to support your approach but you are eager & excited to put in the work because you see clearly what it can manifest into. You are worth the change. Having faith in your small steps and eventual progress will make all the difference this month. Do not put off what you have the liberty and freedom to do today.
Follow Tatianna on Instagram & Twitter @TatiannaTarot
Cancer // The Sun + Ace of Pentacles + The Devil (Reversed)
July will provide an immense break through for you. It is a month that shows you exactly where you will need to cultivate more grounding and security in your life, even if that means that areas of weakness inside of yourself are highlighted. It is a time to practice more self-love and care, in a way that you can easily recognize signs of self-neglect and be able to attend to that as soon as that pattern hits. The Sun shines a light on your bad habits and ability to ignore your well-being. It is clarity after a long battle with self; if anything, you will be demonstrating much courage and understanding over the things that have transpired prior to now. This encourages you to rebuild, be that your psyche, lifestyle, relationships or overall direction in life, you choose to gain more satisfaction out of your path and this means that you are willing to put in the work in order to do so. Everything experienced is a cycle, if we are mindful we know exactly what those cycles (patterns) are, how they are triggered and how to get out of them. The Sun is the illumination of solutions, the realization that you do not have to remain in a lower consciousness; you always have the choice to right through into a refreshing perspective. Expect an arrival that brings you joy, excitement and renewal. This "gift" can be disguised in many ways, but the Ace of Pentacles reveals that it is most likely to be of practical use and of the physical realm as well. To some, you may be in the process of "birthing," this can be literal but it can also be figurative as well. What new cycles are you birthing that create exciting possibilities that you are happy to embark on? The Sun shows a willingness to travel the road ahead, as opposed to resistance. With your own support, you have enough stability and certainty to lay down the necessary steps to implement your vision. You care not for the opinions of others, more so for the freedom of your inner child; your ability to create effortlessly and without judgment, and to do the work that you know full heartedly you must do. It will be a fruitful time for you to establish good connections for financial gain. There is much to acquire this month in terms of prosperity and new manifestations, therefore take advantage of this energy that is being presented to you. You are very well of what is holding you back and of your fear but this no longer presents itself as an excuse. The Devil is reversed, cowering away from its influence on you. Knowing how to control your temptation and discipline yourself amongst lower vibrations is key. July will show you just what you need to armor yourself energetically from your own demons and distractions.
Follow Tatianna on Instagram & Twitter @TatiannaTarot
Leo // King of Wands + The Hierophant + The Sun
It's imperative to pay close attention to where your focus lies and where your energy is traveling to this month. There will be many alarming truths revealed to you, regarding your relationship to life and how you intend to move forward to achieve your goals. The King of Wands is vigilant with his passions and pursuit of success; he is not a character to hold back on advancement. I would not consider you impulsive, this month, but rather aggressive with your ability to jump on opportunities that present themselves. You have a knack for also seeing what has yet to be cultivated, and if you can foresee how something is a potential benefit for you, you can make giant leaps above others. Your interest lies on actualizing your truth, making sure that every component of your life, feels right and is leading you in the right direction. This is no longer about second guessing your actions or questioning your gut instincts; you are leading yourself with your intuition and future vision without hesitation. The King of Wands leads by example and waits for no one to open the doors for him; there is a small sense of anxiety but this is mostly excitement disguised as so. It is because you anticipate so many great changes but yet the present moment can only reveal so much for you, that you're eager to jump towards anything that shows to be promising. Beware of having excess pride and ego, there is an emphasis on creating solitary success and ignoring those that have helped you here. Humility will help ground some of the fire that has you reacting in such a passionate manner. Change has arrived, and if you were waiting for the right moment to take action on things lingering in your mind, do so this month. The Hierophant no longer consults the hierarchy society has put him in, he destroys them all and restructures himself by listening to the wisdom within. New philosophies and belief systems are being developed, along with the dismantling and questing of the old. How did your beliefs & thoughts help structure you to be the person that you are now? And in what ways did they limit you and help you expand? Now is the time to expand, and such movement will be met with great optimism, joy and happiness. The Sun is a new chapter in your life where you lead yourself in accordance to what feels right to you. You no longer need all of the details planned out, nor do you need to drown in logic in order to make necessary decisions. Your comfort lies in the discomfort of the unknown and in the thrill of letting go. This card represents the epitome of who you are, the reclamation of the lion within and the ability to stay calm yet fiercely focused on your spirit's nourishment. Gradually, you are coming out of your shell of isolation, accepting that you are a work in progress and by accepting that truth rather than aiming to perfect yourself, you gain closure on baggage and can experience all that you've set out to without shame or guilt. Your internal fire will cleanse all that is popping up from the death that you are experiencing but it would serve you good to get rid of stale energy (clothes, items, furniture, etc) and cleanse your body with a salt bath and space with sage or cedar. This serves as a ritual to usher the birth of your inner child again.
Follow Tatianna on Instagram & Twitter @TatiannaTarot
Virgo // The Chariot + Ace of Pentacles + Queen of Swords
Somehow you have unlocked the gates of opportunity, no longer standing in your own way or holding yourself back; the Chariot is plunging you in full speed ahead to conquer anything that lies before you. It is the representation of confidence, meeting divine timing and will power; you are a powerhouse this month, exuding much strength and certainty of your power. There is nothing that you cannot do in July, and any places that were once stagnate are now moving forward for you almost magically. When your heart and mind are in alignment, the universe begins moving mountains and this is evident this month so trust your momentum. You find a way to make any situation victorious because it is in your desire to do so and mostly you are meeting the opportunistic moments with internal preparation. Finances are improved dramatically, as you venture into new projects and situations that fulfill your spirit and need to be of service. You may even initiate something dynamic that captures the attention of most people, as you are now seen as a valuable leader who has cunning insight and wisdom beyond your years. The Ace of Pentacles is the security of building profit for yourself, this is the introduction of a new job, home, or opportunity that appears suddenly out of thin air. It may be the solution to something you've been dealing and meditating on for some time. It is certainly the invitation to create a new passageway that you've yet to venture into, the solution to a stoic way of living. The Ace of Pentacles welcomes you to establish life by your rules and to act accordingly; it is the beginning of a long term relationship with how you relate to the physical realm and what you do to manipulate it for your benefit. The Queen of Swords illustrates that in order to maintain this momentum, you must be radically honest with yourself. What are you limitations and expectations? Could you be doing things yourself rather than waiting for others to do them? Are you truly acting with integrity and taking advantage of the blessings that lay before you? It's time to stop questioning whether or not you are moving in the right direction and start acting as if you know that you are. A shift in belief makes all the difference this month. Try it and see for yourself. You are more than enough to fill your own cup; allow nothing to stop you from believing that.
Follow Tatianna on Instagram & Twitter @TatiannaTarot
Libra // 4 of Swords + 3 of Cups + 9 of Swords
You are at the final days of pushing through to completion; this is prevalent in your emotional realm and perhaps your work with a physical project that is of great interest to you. The 4 of Swords is a considerable amount of time spent thinking and considering all options before jumping to conclusion or making any rash decisions. This is the process of sorting out all information that is streaming to you non-stop, in fact, you will need a break from getting overwhelmed or burned out. There is so much to internalize and understand from your current growth spurts but not everything needs to be swallowed whole at once. Take time to chew on bits of insight that you'll be receiving and trust that you'll get the full picture when the time is right. Before moving forward on any action, rest and mentally discuss what you will be needing for your care and what changes you will implement for growth. You may be wound up in your thoughts without a healthy escape and there is much that you expect from yourself this month so you will need some balance and relief. The beauty is that you will be celebrating completion, a satisfactory meet with an end result that you've been wanting for some time. Whether this is literal or figurative, (perhaps coming to terms with a belief system that has once held you back) the 3 of Cups suggests that you will be engaging in social activities, partaking with family and friends that support and honor this completion. The 9 of Swords alludes to mental pressure accumulating if you do not take the effort to slow things down for yourself. You may also be sensitive to external events and can be in need of extra comfort and a reminder of what your priorities are. The 3 of Cups provides this for you in the form of loving shelter from your network of family & friends that you appreciate fully this month. Focusing on your relationships and how they are a beneficial foundation to who you are, helps you to get centered tremendously this month and provides insight into who you are.
Follow Tatianna on Instagram & Twitter @TatiannaTarot
Scorpio // 3 of Pentacles + 4 of Cups + The World
Your propensity to venture off into other realms is at an all-time high this month. You are blessed with the creative ability to tap in deep into the void and manifest something out of nothing. This talent will be the biggest gift you can provide for yourself this month, granted that you do the work that is conjured up from your imagination. The 3 of Pentacles illustrates you addressing your immediate needs on a holistic level; if something is not balanced, look toward how your body, mind and soul contributes to that and see how you can adjust accordingly so that all are in harmony. You prove to be extremely valuable for other people by taking initiative in your own life and sticking up to your values and beliefs. Others will see you as a beam of light and source of reliable information in their own lives and will follow direction. The 3 of Pentacles can denote progress on a project that is undercover and in development; you have all that you need to move forward with this but the 4 of Cups shows that you're being stubborn about it. It is a fortunate time for you to create that which is lacking in your life, but you will not be doing it alone. Instead of waiting for others to enthusiastically join the party, you must be willing to take the first step alone. The 4 of Cups illustrates your habit of daydreaming and focusing on things elsewhere, rather than paying attention to what is in front of you. Do not allow situations in your external realm control your emotions, instead, find ways to express your discontent in a productive manner so that you don't harbor ill feelings that are stored inside. July has its share of odd moments, times in which you won't know whether you should move forward, backwards or move at all. This indecision is relative to the new phase you are entering, which requires a restructuring of the mind and of your life in general. Expect to gain much closure from your past, in many ways you are completing a cycle, most likely a karmic one. The World is the realization that you are the center of your universe and have been acting as a point of magnetism this whole time. What have you magnetized to yourself that is not in your favor? And what is it that you wish to magnetize now that you know how to use this power correctly? You can be highly influential if you choose, the point is in acting on that intentionally and knowing what you are doing without fear. The World will present to you many avenue in which you can embark on and be of much success, it is up to you to discover which one you most resonate with and how you can see yourself being of use in the long run. Your role is multifaceted, but will be pointed out to you clearly. Do not sleep on your ambitions and dreams. There is still much to be built from your inner genius.
Follow Tatianna on Instagram & Twitter @TatiannaTarot
Sagittarius // Queen of Wands + Page of Swords + 4 of Swords
July is a month that will provide you with many lessons on awakening and being receptive to what the cosmos have to offer you. Here you are embarking on new possibilities that shape your life for the better, if you choose. You may be experiencing nostalgic memories that are reawakening some passions and interests inside of you, and you can also be triggering past-live memories that are meant to be integrated into your life now. Whether this information comes streaming in from dreams, conversations, meditations or any other way, the important factor is to validate it as valuable information for self growth. It seems that you are extremely focused in your ability to lead yourself this month, the Queen of Wands grants you the personality of a charmer, someone who knows how to get their way through a charismatic and dynamic approach. Self-care is of the utmost importance to you this month and you are willing to go the extra mile to make sure you are being treated properly. The Queen of Wands also illustrates that you are exhibiting the right mindset to support these changes and that you're not willing to compromise yourself any longer. The Page of Swords sharpens your awareness to incoming information, messages and individuals that can assist you in your journey. You may feel as if you are on top of your world but somehow there is an anxiety that lingers, wondering what would happen if you were to fall off course. Maintain your focus on your assets and abundance; eliminate distractions that cause you to think less of yourself or has you focusing on irrelevant matters. With the influence of the Queen of Wands and the Page of Swords, you can be jumping on every opportunity before they even present themselves. Be mindful not to tackle on more than what you can carry. The 4 of Swords is a reminder to pace yourself accordingly and to trust that your needs will be met regardless of how many projects and goals you want to accomplish. The truth will be revealed to you this month, regarding past circumstances and perhaps on some interesting dynamics occurring now. This may cause you to stop in your tracks and reevaluate your relationships toward certain individuals or even towards yourself. The 4 of Swords suggests that you find space to store that extra stimulation and to act on what your main priority is in the moment. Again, this month is about sorting out what is absolutely necessary and what is just excess. You may feel as if you can do it all, and in some instances you can, but focus on long term achievement and learn from the messages that are being presented to you in order to preserve your drive. You will need to reflect on what wears your energy down and adds on to burdens that are not necessary. You have the power to create a breakthrough with your life this month; will it and it will be so.
Follow Tatianna on Instagram & Twitter @TatiannaTarot
Capricorn // The Hierophant + 7 of Swords + Death
You are to appoint yourself as leader of your own life, from here on in, you validate yourself, make decisions in accordance your needs and put yourself first before anything else. The Hierophant will provide the challenge that supports this individuality but also will orchestrate the downfall of that which has been supporting you this whole time. It is all about the process of autonomy and being sovereign. The Hierophant challenges authority and structure, he questions what has been placed before him and wonders if it is for his highest good. You are also undergoing a great transformation, that is leading you toward spiritual independence and a heightened consciousness. Situations in your life may intensity to show you what is in need of restructuring or what you will need to confront head on, in order to become independent. The 7 of Swords can show you attempting to sneak away from a confrontation that you need to address directly. Be mindful of what you are entertaining in your brain, not everything is true. You may be holding on to pain that is no longer necessary because on some level you feel it is of value to you. Discover why that is and how it is holding you back from your true power. The 7 of Swords may also be a habit of piling on too many excuses or stories that prohibit you from taking immediate action. Are you afraid of what will come if you were to act on your power? The process of transformation is inevitable, in some form or another, Death is approaching to change your life from an outdated model to a more refined upgrade. You may not feel completely ready for this upgrade but you do not decide what the universe chooses to throw at you, you can only decide how you react from such circumstances. This month mirrors to you exactly where you need to take your power back and in doing so, you will need to be grounded and centered. Be intimate with your soul, understand what its desires are and what it truly longs for and how these recent changes can make room for that. Utilize your consciousness to seek answers within instead of looking for a solution outside of yourself.
Follow Tatianna on Instagram & Twitter @TatiannaTarot
Aquarius // Ace of Pentacles + 7 of Pentacles + The Emperor
The Ace of Pentacles grants you unexpected money or the opportunity to move and accelerate in your life in a way that is comforting and exciting. As they say, Ask and you Shall Receive, your duty is to be receptive to the love you are to receive and this comes in many forms. You are more grounded than ever, feeling secure in your sense of direction so this is a month that will provide you with support to move forward in those beliefs. Do not be surprised if a miracle pops out of the sky and ends up right on your lap; this is the way that life happens when you are on the right track. Being on the right track takes focus and the desire to invoke the right emotions to support that focus, otherwise you're as dry as a desert with no fuel to sustain your desires. Your dedication pays off this month, as you will be noticing minor and possibly major indications that you are closer to your dreams. The 7 of Pentacles indicates great stamina, a positive work ethic and consistency in your delivery. It will take some time to create an empire but have no doubt that your efforts will provide great rewards for you immediately. You may be trusted or appointed into a group with much leadership potential, it is about time that you rose to the challenge and implemented some of your dynamic ideas instead of hiding behind them or working in solitude. The Emperor is revealed to demonstrate just how much you have grown in maturity. You have what it takes to create anything you can envision in this moment, and perhaps your relationship with your father has much to account for that. The Emperor can bring up the themes of authority, power and masculine energy; your ability to do what you will and to respect and honor your sense of authority within. There may be great sacrifices up ahead for you but if you are centered on what you are attempting to create in the long run, sacrifices will seem trivial to you. Focus on creating a rhythm of growth that is of a comfortable speed for yourself. Compete with your best and consult your own wisdom; the Emperor looks to no one for his answers, he knows that he has gained enough life experience to steer himself in the right direction, after all, it was his wisdom that enabled him to become the Emperor. What can you learn from your elders at this time? How does age teach you to become more self-reliant and open to your own heart? Perhaps you should consult your ancestor, or those living that have laid an influential path for you. In the process of creating great success, never forget the ones that came before you. Find a way to immortalize them in your heart; carry their value and impact with you always should you need motivation along the way.
Follow Tatianna on Instagram & Twitter @TatiannaTarot
Pisces // 8 of Wands + 4 of Swords + 6 of Pentacles
Things are traveling at the speed of light in your world, its best to be prepared and use your imagination to anticipate what's to come. The 8 of Wands is an abundance of opportunities that lead to your personal development. Everything is operating fairly rapidly for you, which can make things pretty frustrating and overwhelming, especially if your boundaries are not intact. If you've asked for improvement and growth, expect to receive it; know that the universe does not throw things at you if you weren't capable of handling them. Should you find yourself losing ground, remember that everything is a matter of perspective; you choose whether or not a situation is unbearable. If you decide to participate with the current wave, you will find that you are welcoming your stream of wellness & abundance, rather than resisting it like most do. The 4 of Swords indicates that because you have much on your plate, taking the time to write out a plan or to think of many ways in which you can maximize on your time, would help you out tremendously. Your agenda should be on navigating yourself with ease and manipulating the elements around you to be of an advantage, not disadvantage. There could be valuable information heading its way to you but if you're prone to stress and being guarded, you may not be open to receive it. Replenish yourself from all the work you've been doing and the changes that have been going on. It doesn't seem as if, it will stop anytime soon but you can find ways to manage it more effectively rather than feeling defeated by the wave. The 6 of Pentacles reveals that there are many willing to help you out, just as you have served them in the past. In many ways, you have the ability to share your wealth, whether this is wisdom, a positive conversation, advice, etc, people recognize your good graces and are willing to return the favor. Regardless of what shape or form this may come in, the 6 of Pentacles indicates that you will be getting a helping hand to assist you with the responsibilities that this month offers. If you were thinking of greatness and asking the universe for it, prepare to receive and act on that statement. Organize your mental frame, learn how to resist less and trust the guidance that comes to you.
Follow Tatianna on Instagram & Twitter @TatiannaTarot
Aries // 8 of Pentacles + Wheel of Fortune + 7 of Wands
Keep on building, keep on achieving, keep on igniting that passion and ambition; you are acquiring much knowledge and experience that will ultimately serve you in the best ways possible. The 8 of Pentacles is all about dedication and consistency, there is always something more to add on to your craft and to learn about. You may engage yourself in some serious studies or develop your hobby into monetary gain. If you are already embarking on this, perhaps you decide to take your enthusiasm and love to another level. This is an affirmation that your hard work is appreciated and seen through the cosmos; the one you should be competing with is with the old "you," the one from yesterday. Everyday is a strive for improvement and dedication to act on your best; you never know when luck will find you but at this rate you'll be well prepared. You may even out do yourself by proving that you can go above and beyond your own expectations. The 7 of Wands shows that you have grown in strength; when a door closes you make sure that you create your own because you don't have time to wait for another one to appear. This is a key component to life in general and you are being taught valuable lessons through your personal craft, that can be carried out in other aspects of your life. It can be a great time to reap the rewards you've been waiting for. The Wheel of Fortune may find you involved in several diverse and eclectic projects that will not seem to be related immediately to the eye. If you pay close attention, you will be able to tie in how all of this correlates to you. The Wheel of Fortune will also provide you insight on the theme of your own movie; the life in which you are living right now has its own script, screenplay and actors that all play in accordance to your rules and definition. But what role and position are you currently playing? This is a card of great luck, a time to be engaged in pleasure and the beauty of life, however, to gain more of this you need to be an active participant with the forces that be. To decide how this movie will carry on, be more intentional and introspective. What are your ultimate needs? What is it that you are working toward? What is the legacy you are planning to leave behind and how do you impart this in every aspect of your life? The combination of these cards almost denote a sense of isolation and detachment from others, mainly because you may be co-dependent on other people without realizing it so you must learn about yourself in a way that does not seek validation from others. As you push forward in your creations, consider the value of your own magic and how you intend to show others that essence?
Follow Tatianna on Instagram & Twitter @TatiannaTarot
Taurus // 9 of Swords + 8 of Cups + Death
Self-preservation is of the utmost importance this month. You will discover that there are many things to leave behind, as indicated through the 8 of Cups. This process of cleansing, stripping away the old and unnecessary and essentially moving onward with your life, may not be easy. It will only be difficult if you still place value in that which you are trying to get rid of. Ultimately you know that your healing is over due, you cannot worry, stress or live in a state of anxiety as shown by the 9 of Swords. Perpetual thoughts on the same topic can drive you insane, especially if you are not actively seeking peace or a resolution with what is bothering you. It is time to come clean through proper communication or immediate detachment from the energy that is dragging you down. The 9 of Swords can show that you are piling on tension and may even be doubting your own wisdom. Seek ways in which you can gain some clarity; come back to the core essence of who you are, either by surrounding yourself with loving support, spending time with nature or finding ways to channel your frustration through art - there are ways to cope with baggage in a healthy manner. The 8 of Cups is the decision to progress, regardless of what emotion you may be feeling. If you are finding that this is a difficult move for you, ask yourself: Is this situation expanding my spirit or limiting it? It is a great time to be selfish, ultimately it is your life and you only have yourself for the rest of it. Make sure that your decisions honor and respect that. You are stronger than you think and more grounded than you believe, so this move shouldn't be hard one. Death welcomes new changes into your life. It is a refreshing energy that requires you to unplug from your daily programming and consider that sometimes the universe knows what is best for us, even when we don't. When you ask more from life, life requires that you make space for the very things you are asking for. It even requires that we demonstrate that we are responsible and capable of handling our wishes and demands. Do not get stuck on old patterns or doubt yourself half way. You will begin seeing the light at the end of the tunnel very soon. Accept your feelings with a compassionate lens, and bear in mind that the best is yet to come.
Follow Tatianna on Instagram & Twitter @TatiannaTarot
Gemini // 9 of Wands + The Hermit + 3 of Swords
In many ways you are being tested this month, the 9 of Wands represents your internal determination to thrive, not just to be a success but to establish that consistently. There are many challenges that you have met, perhaps leaving you weary, exhausted and paranoid of what is to come next. There is one last obstacle to clear out in order to set yourself free; chances are, you already know what that is. The Hermit speaks volumes of your internal wisdom, the ability to plunge in and to seek answers for yourself that no one else can provide. This can be a period where you are more comforted by hanging with yourself, learning about yourself in an intimate matter and gaining wisdom and insight through research on metaphysical and occult topics. You seek to hold the key to success but this differs from person to person. One formula does not fit all, do not seek an easy way around your challenges because that can make the universe prolong the delivery of its lesson, which will in turn, cause you more frustration. Your past experiences do not define you, you determine what defines you, whether you even want to be defined. The Hermit deliberately isolates himself from society so that he can learn more about his potential and relationships to himself; he does not seek external influences and would rather live more simply than not. What you experience in the future is determined by your present expectations. The Hermit has the ability to be a powerful magician, once he is able to control his instincts, emotions and thoughts and will them in the right direction. You may be harboring feelings of resentment, loss and confusion which interfere with having a clear and focused mind. The 3 of Swords illustrates the disharmony of your body, mind and soul. Ultimately, the 9 of Wands reminds you that you have what it takes to be a survivor. By learning more of your motives and inspiration, you can maneuver your way around tricky patches in your life and be proactive with finding solutions to your own problems instead of victimizing yourself. Silence can be a great asset for you, along with meditation and other activities that encourage self-exploration. Your power is not something you gain outside of you; it is a force that you always contain. Align yourself with it through realization not conscious effort in action. Much of what is ailing you is stimulated nonsense from the mind. Mind the places in which you are putting your power. Restore yourself by acting with ease and placing more trust into everything that you do. You have the power; you just have to use it to your advantage.
Follow Tatianna on Instagram & Twitter @TatiannaTarot
---
Tatianna Tarot is a Sacred Artist & Ritual Practitioner (Vodou & Santeria), Spiritual Consultant, Teacher & Energetic Healer through Heart Space Meditation, Crystal & Sound Healing. Based in NY, she has over 21 years of experience as an intuitive Tarot Reader and continues to provide this services as a means of alternative therapy to aid others in gaining higher awareness of their personal power, intuitive/psychic abilities and to facilitate healing through a deeper connection with Spirit.
She believes in the power of traditional sacred arts used in a modern approach, as a catalyst to transform others into a better state of living and to raise consciousness to guide & provide empowerment in our personal journeys. For more about Tatianna, please visit: www.MyUrbanIllumination.com or follow her on IG/Twitter: @TatiannaTarot